---
Back label found on all woven pictures. Confirms that whilst the pictures are signed:


NATIONAL RAILWAY MUSEUM
" LEEMANGRAPHS "


they were actually woven by H. H. CALMON & CO. LTD, Keighley, Yorkshire, and made from polyester and viscose rayon.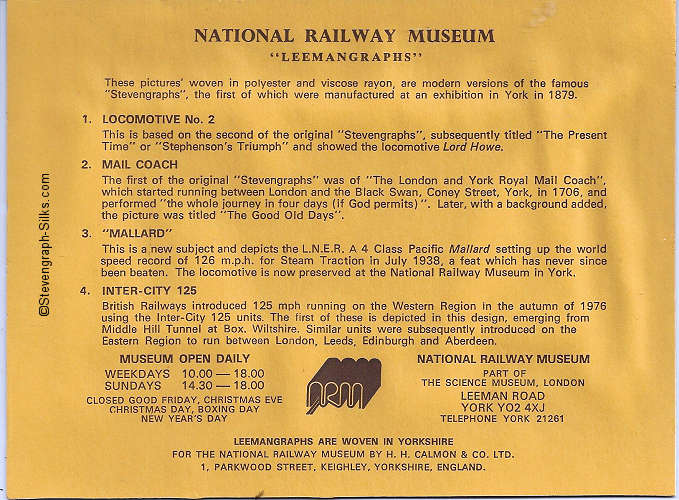 back label found on all of these pictures
Also recorded on this site is an outlet called "
WILMAS GALLERIES
". This company would appear to be nothing more than a marketing outlet, and evidence would suggest that some of the silk pictures recorded under their name are identical to those recorded above. As such, it would seem that H. H. CALMON & CO. LTD made their pictures available to multiple outlets.