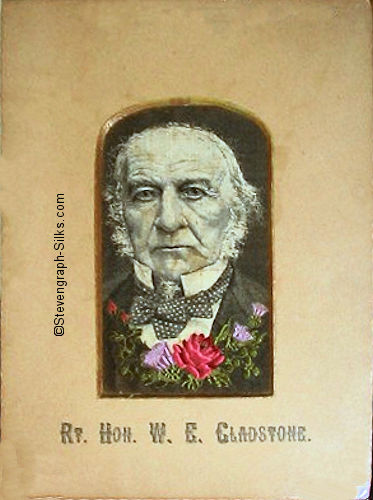 ---
Rt. Hon. W.E. Gladstone
(full face, with flowers)
---
Reference Number:-
Sprake Number:-
Godden Number:-
so 287
not recorded
not recorded
Words:

Woven on silk:-

Printed at bottom of card-mount:-

RT. HON. W. E. GLADSTONE.

Size:

Card-mount:

cm deep by cm wide

silk:
cm deep by cm wide

Comments:

by Sprake:

by Godden:
Godden does not record this version of printed title.

Other comments:
The actual silk of the image above is identical to the version recorded as so288, but the printed title of the version above omits the " M.P. " usually associated with the Gladstone portraits.
---
---