This short royal favour does not have any signature on the reverse.
It does however have woven:
REGD NO 382204
which Godden records as the registered number of Stevens
"Woven favour, 'Coronation June 25th, 1902' with royal portraits",
which was registered on 26 October 1901.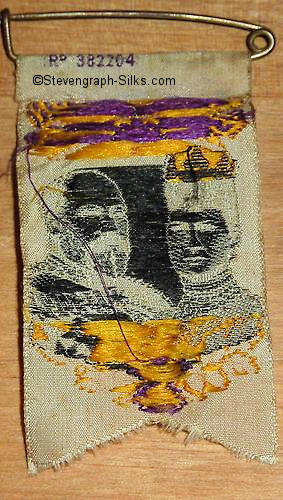 Registration number woven on reverse, and recorded as registered by Stevens
As can be seen in the image above, this silk was of inferior quality as it was probably intended to be made widely available, and hence sold cheaply.