Cheshire Building Society
(printed on silk)
1995
Reference Number:-
Sprake Number:-
Godden Number:-
obk 120-11
not listed
printed silks not recorded
---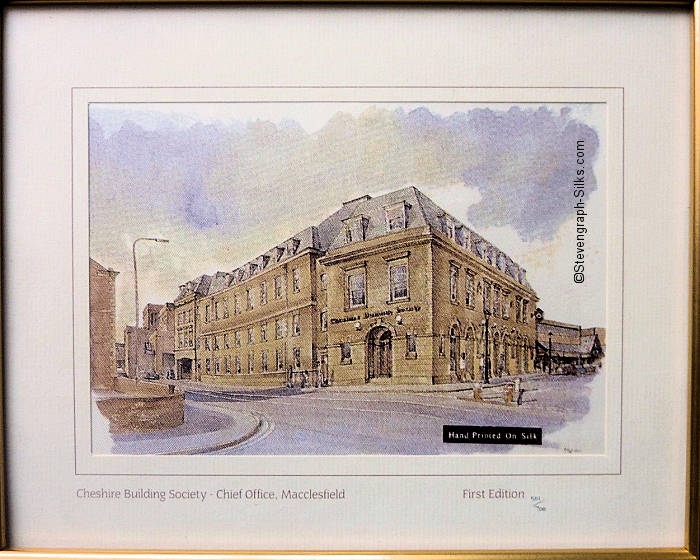 the image of this printed silk picture was kindly donated by Gillian Birch, Macclesfield, UK.
Words:

Printed on silk:-




Hand Printed On Silk


Printed at bottom of card mount:-

Cheshire Building Society - Chief Office, Macclesfield

First Edition
xx/700

Size:

Card mount:

20.2cm deep by 25.9cm wide

silk:
12.7cm high by 18.6cm wide

Comments:

This picture was a limited edition issue of 700, framed behind glass with a description printed on a loose insert which was glued to the rear.

1995 was the Society's 125th anniversary, and the picture shows the Castle Street site after its redevelopment.

printed back label, attached to the reverse of this silk picture.
---
---