Cheshire Building Society
(printed on silk)
1991
Reference Number:-
Sprake Number:-
Godden Number:-
obk 120-10
not listed
printed silks not recorded
---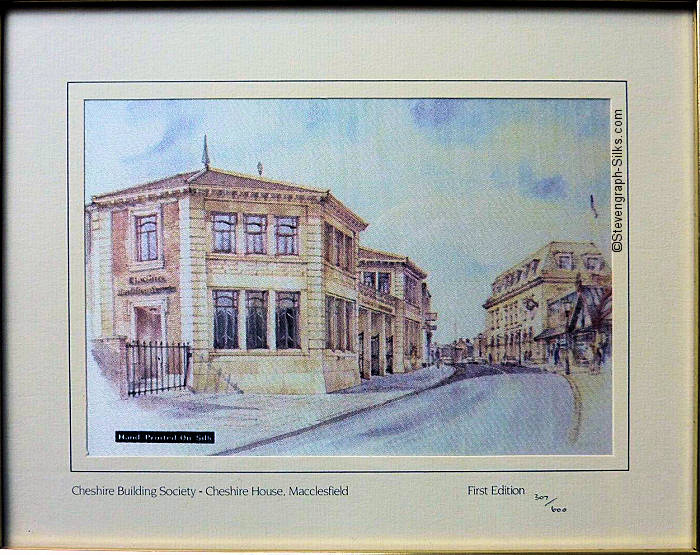 Words:

Printed on silk:-




Hand Printed On Silk


Printed at bottom of card mount:-

Cheshire Building Society - Cheshire House, Macclesfield

First Edition
xx/600

Size:

Card mount:

20.2cm deep by 25.3cm wide

silk:
12.8cm high by 18.6cm wide

Comments:

This picture was a limited edition issue of 600, framed behind glass with a description printed on a loose insert which was glued to the rear.

The first of these Cheshire Building Society pictures was issued in 1987 when the Society's assets had reached £500 million. This 1991 picture, just four years later, was to mark the Society's assets doubling to £1 billion.

printed back label, attached to the reverse of this silk picture.
---
---