Cheshire Building Society
(printed on silk)
1987
Reference Number:-
Sprake Number:-
Godden Number:-
obk 120-09
not listed
printed silks not recorded
---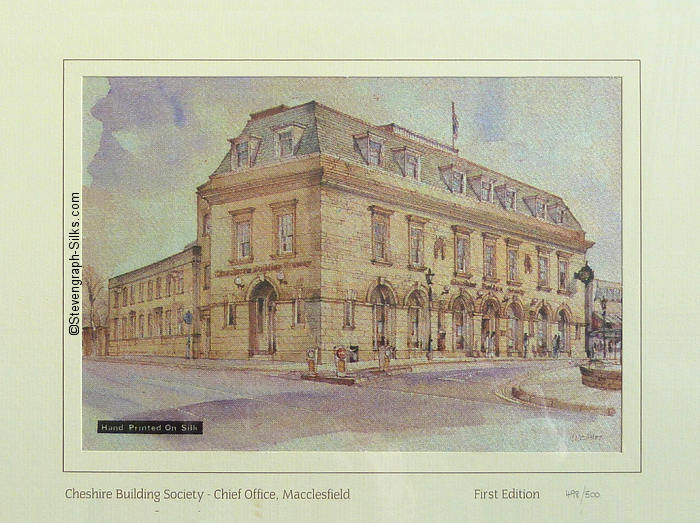 the image of this printed silk picture was kindly donated by Mary Dodd, UK.
Words:

Printed on silk:-

Hand Printed On Silk





Printed at bottom of card mount:-

Cheshire Building Society - Chief Office, Macclesfield

First Edition
xx/500

Size:

Card mount:

20.2cm deep by 25.5cm wide

silk:
13.0cm high by 18.8cm wide

Comments:

This picture was a limited edition issue of 500, framed behind glass with a description printed on a loose insert which was glued to the rear.

By 1987 the assets of the Cheshire Building Society had grown to £500 million, and this limited edition picture was commissioned to mark this significant milestone.
---
---