There is a label attached to the reverse of this picture, giving no useful information, other than WILMAS GALLERIES were also a picture framing specialist and art suppliers, and in the absence of any other information, the picture is recorded under their name.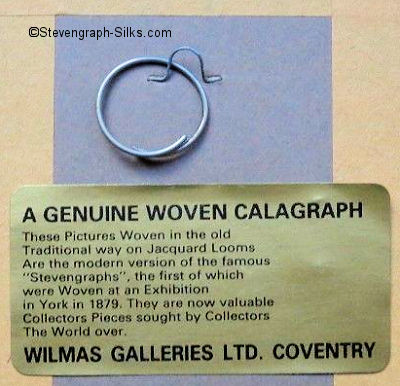 printed back label, with Wilmas name
There is recorded on this site a double picture attributed to WILMAS, comprising woven pictures of two owls. One of those is of a " sleepy owl ", and that picture is identical to one recorded, framed and labled, as having been made by Charles Berisford, under the GREENSLEEVES COLLECTION.
It therefore seems reasonable to assume the woven picture above was also made by Charles Berisford, and only marketed by WILMAS.