CASH'S mounted many different tapestry designs in primarily six different wooden boxes. The box above was based on STYLE 4 box design, being a RECTANGULAR BOX, with OVAL tapestry.
The box above however has been modified to make it into a MUSICAL box.
Inside the box is a partitioned lift-out tray. Beneath this tray, the musical mechanism is positioned such that the winder comes out in the base of the box. The box itself having four small feet so as to accommodate the winder: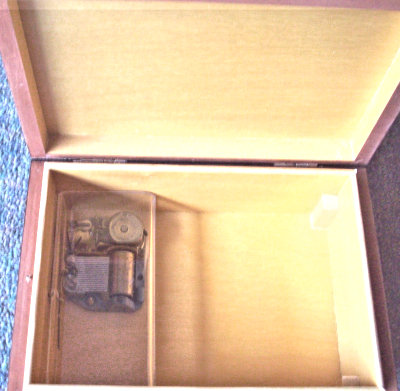 The boxes were specially made for CASH'S by craftsman in the Tatra mountains in Poland. As such, the actual carved pattern on the box varies slightly.