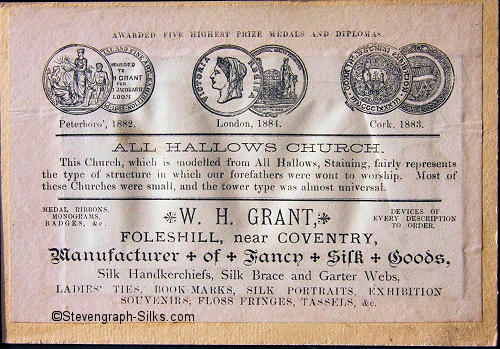 story label on the reverse of the picture above.


AWARDED FIVE HIGHEST PRIZE MEDALS AND DIPLOMAS






ALL HALLOWS CHURCH.
This church, which is modelled from All Hallows, Staining, fairly represents
the type of structure in which our forefathers were wont to worship. Most of
these Churches were small, and the tower type was almost universal.